We look forward to welcoming you through our doors.
We can't wait for your Children – all ages and varying development abilities – to experience our high tech interactive sensory playroom (which needs to be seen to be believed).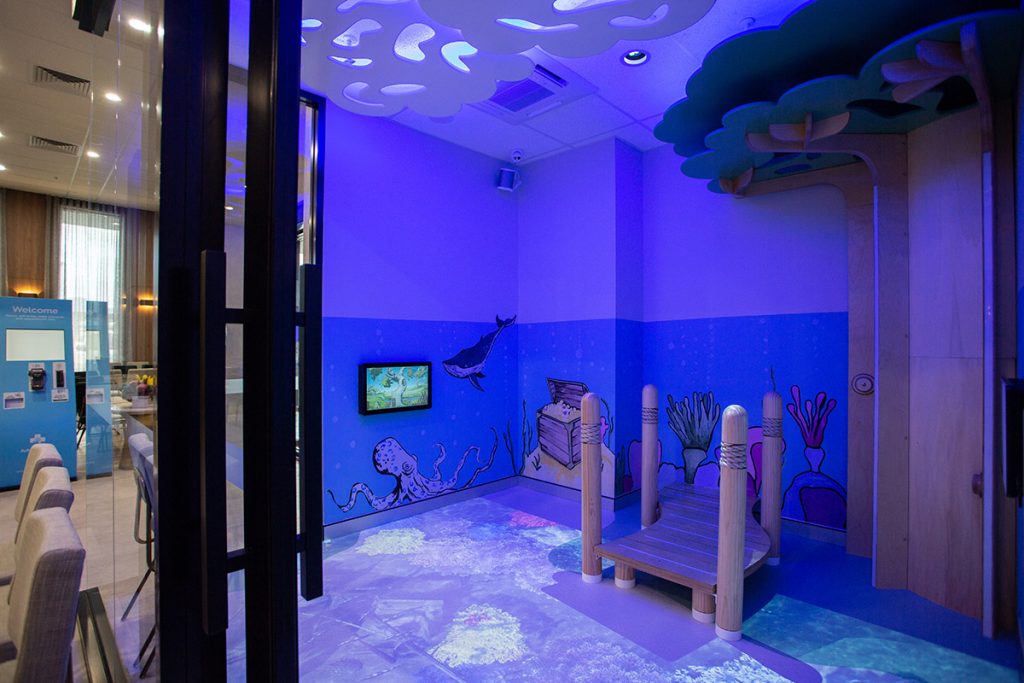 We also have a resident 'hippopotamus' called Gloria – the kids will love her. She has been included in The Health Hub team to help calm children, help them heal and contribute to making the visit to the doctor an enjoyable one.
We have also catered for the Adults – come and chill at the Computer Bar or continue to work whilst you wait for the Doctor. Or perhaps enjoy a glass of chilled sparkling water – on tap! Or relax in the lounge area and feed your baby a warmed bottle – warmed in the bottle prep area.  
We have tried to think of what we would want as busy parents and designed it into the Practice just for you.